Jasmine Palazzo Pants - Olive
FEATURES
WHY WE LOVE IT
MODEL STATS
GARMENT CARE
FEATURES
Flowy palazzo silhouette

Thick, supportive elastic waistband

Attached waist tie

Wide leg

Full length
Soft, stretchy fabric
WHY WE LOVE IT
The Jasmine Palazzo pants offer the perfect way to dress up your everyday look. We absolutely love the comfort and practicality with a feminine flare. You can mix and match with you favourite tops for endless outfit options, making these a true wardrobe essential!
MODEL STATS
Dana is 175cm and wears a size 24.Jess is 168cm and wears a size 20.
GARMENT CARE
Material - 95% Rayon, 5%
Spandex Care - Cold hand wash
Customer Reviews
10/17/2021
Sarah

Australia
Second pair…still the best pants!!
Had to buy myself a pair of palazzo pants in olive - why not, such a beautiful colour! - and they are just as divine and fabulous to wear to work as the black pair. Big gals rejoice! Pants that fit all of you (tummy, hips, and bum) and made from a soft fabric. Heaven!
10/15/2021
Nadia

Australia
Most comfy pair of pants I own
Looks classy, feels comfy
10/09/2021
Meaghan

Australia
Jasmine pants
Although I had to take these pants up a little, they are incredible. With a little tee shirt tucked in they are higher waisted and kind of streamline everything and feel so comfortable while looking nice. Cute and trendy!
10/07/2021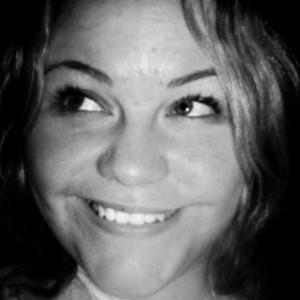 R
Rachel
Love love love
These pants are the perfect blend of cute and comfort. I now own them in 3 colours and will continue to buy them. My absolute favs
09/30/2021
Casey

Australia
Love, Love, Love!!
Love, Love, Love, these pants! Super comfortable, swishy and stylish! Generous sizing - I could have gone down a size or two, if I wanted a slimmer fit but as i'm a true 'apple shape' (I carry my weight in my tummy) I prefer the flowy fabric which skims over this - so for this, sizing is perfect! Please never stop making them!!
09/25/2021
Ann

Australia
Super comfortable
Beautiful and soft material. Fits perfectly. Perfect length for me. Wash and wears really well. I will be purchasing a second pair. Highly recommend them.
09/19/2021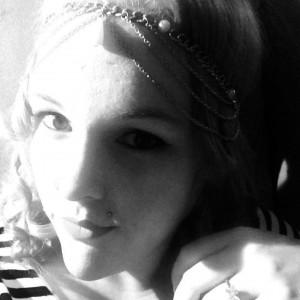 SB
Sarah B.
Comfy AS!
This is actually the second pair I have purchased because I love these pants so much! They are soft, comfortable, and relaxing to wear! I high recommend!
Very comfortable
Very comfortable and light. If anything might be a lit long and I am not short. Can't wait to be able to get out and back to office to wear them more often. Thank you for making comfortable clothes.
09/13/2021
Sarah

Australia
Most comfortable pants ever!
Lovely, flowy, comfy, and the perfect fit. These pants are a dream come true! These will be perfect in the icky humidity that's about to hit Brisbane. So light to wear! Will be buying more. Thank you Peachthelabel, you have no idea how happy these have made me!!
09/04/2021
Jaime C.

Australia
Super comfy
Love these pants. Really comfortable, generous sizing and the material is so soft. Can go from. Casual to formal easily. Will be getting more in other colours!!
09/03/2021
Alice M.

Australia
Comfortable and light
These pants are incredibly comfortable and lightweight. I am 5'11 and they long enough for me, which is nice. Generous sizing.
09/02/2021
Jo P.

Australia
Amazing pants
Totally loving the Jasmine Palazzo pants. Comfy fit, stretchy fabrics, and looks amazing
08/28/2021
Caralyn

Australia
Soft and stylish
Loved these new pants, I feel really comfortable in the gorgeous soft fabric but still look like I've made an effort with style. I love the rust colour it's great for the coming season.
08/21/2021
Pauline

Australia
Love them!
I have wanted these for ages but kept missing out. Finally got a pair. Beautiful to wear. So comfortable. The only downside is they are super long. I altered them and now they are perfect. Love them.
07/03/2021
Carina F.

Australia
Jasmine Palazzo Pants!
I love these pants!! My third pair!! I have them in the rust, the blue and now the charcoal The charcoal were more a lighter shade than I was expecting but that was super ok— got to shop some more lol! And a perfect colour for this season!! I love that I can easily add tights or stockings underneath and there is no cling or static! And super super comfy! I'm a kindergarten teacher- so they are perfect for looking tidy and professional as well as being on the floor with the kiddos! And equally super casual for the weekend!! ❤️
07/02/2021
Anita H.

Australia
This is my second pair, for a reason. Love 'em.
I do love these pants, and now have them in a couple of different colours. Soft, comfortable and flattering. Now, I just need to find time to have them hemmed...